How it Works
Example:
if you receive USD from your customers, sell it to DBS on the day of trade execution (T). We then exchange your currency to CNY two days later (T+2).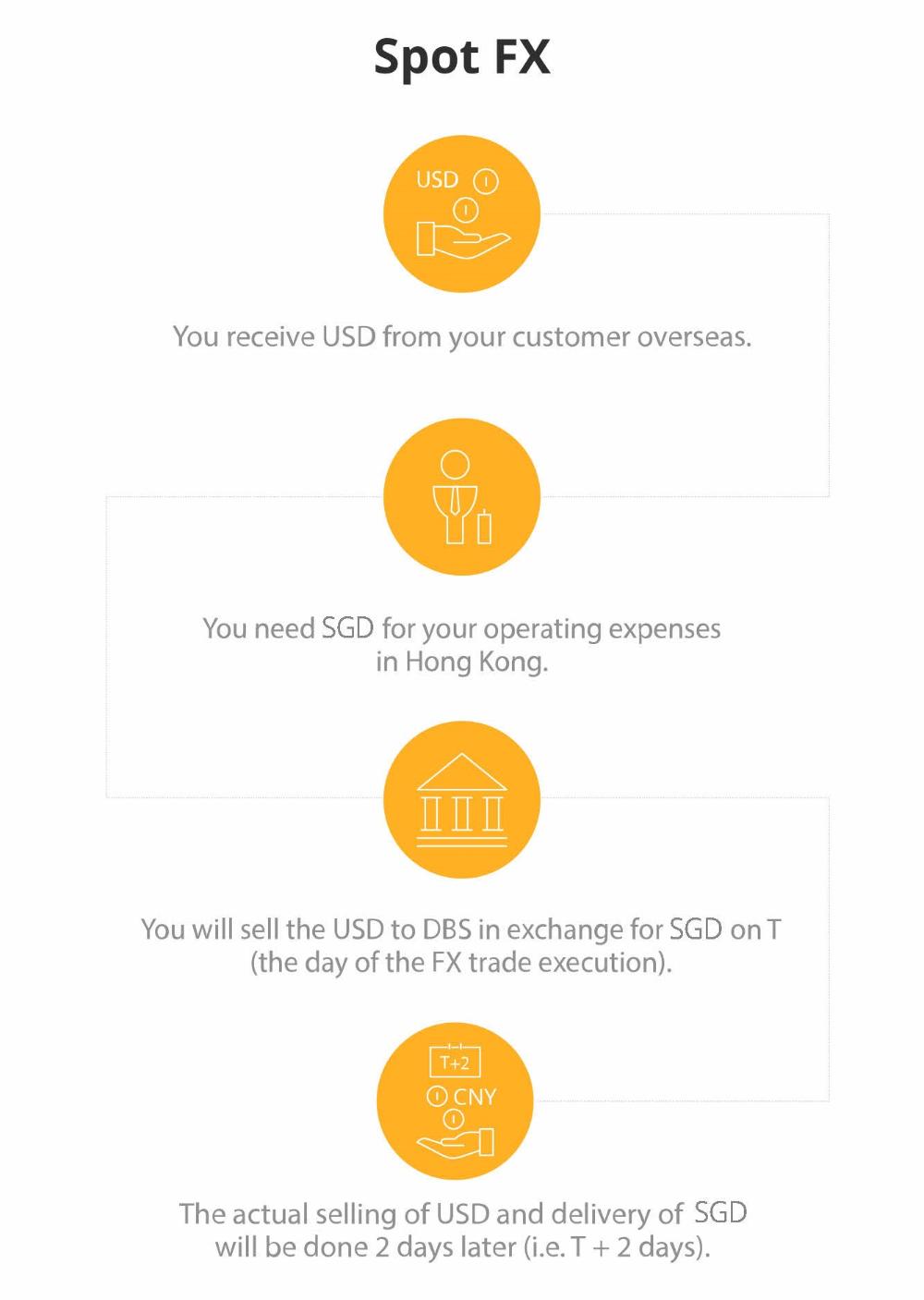 How to Apply
Call us on 400 821 8881 or visit any of our Branches for more details. You may also email us and arrange our Relationship Manager to call you.
Was this information useful?