How it Works
Example:
Iff you expect to receive a USD payment from an overseas buyer in a month's time, you will need to exchange such USD proceeds into CNY in a month's time. However, you may also want to hedge against USD depreciation in the interim. That's why you may wish to enter into a FX Forward contract as below:
Trade date: 8 January 2013
Spot rate: 1.2200
Settlement date: 1 month later (8 February 2013)
Principal amount: USD 1 million
Forward rate: 1.2198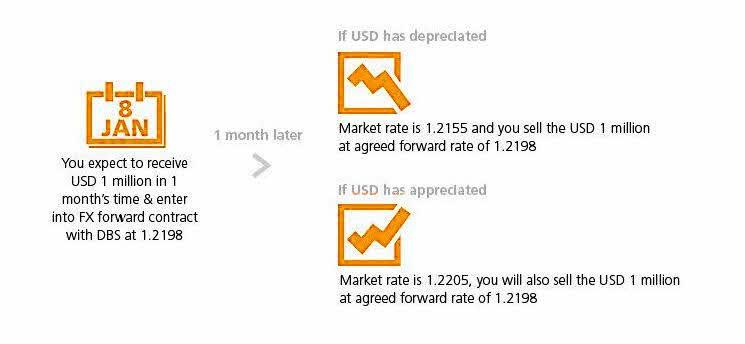 How to Apply
Call us on 400 821 8881 or visit any of our Branches for more details. You may also email us and arrange our Relationship Manager to call you.
Was this information useful?