FX Time Option Forward
Mitigate your forex volatility risk in a more flexible way
FX Time Option Forward
Mitigate your forex volatility risk in a more flexible way
How it Works
Example:
if you receive payments in USD that need to be converted to CNY, you stand to lose money if the USD depreciates. However, with an FX time option forward, you are able to lock in an agreed rate, and have the flexibility to sell your USD at the agreed rate whenever you want during an agreed period of time, thereby reducing the risk or FX impact to your bottom line.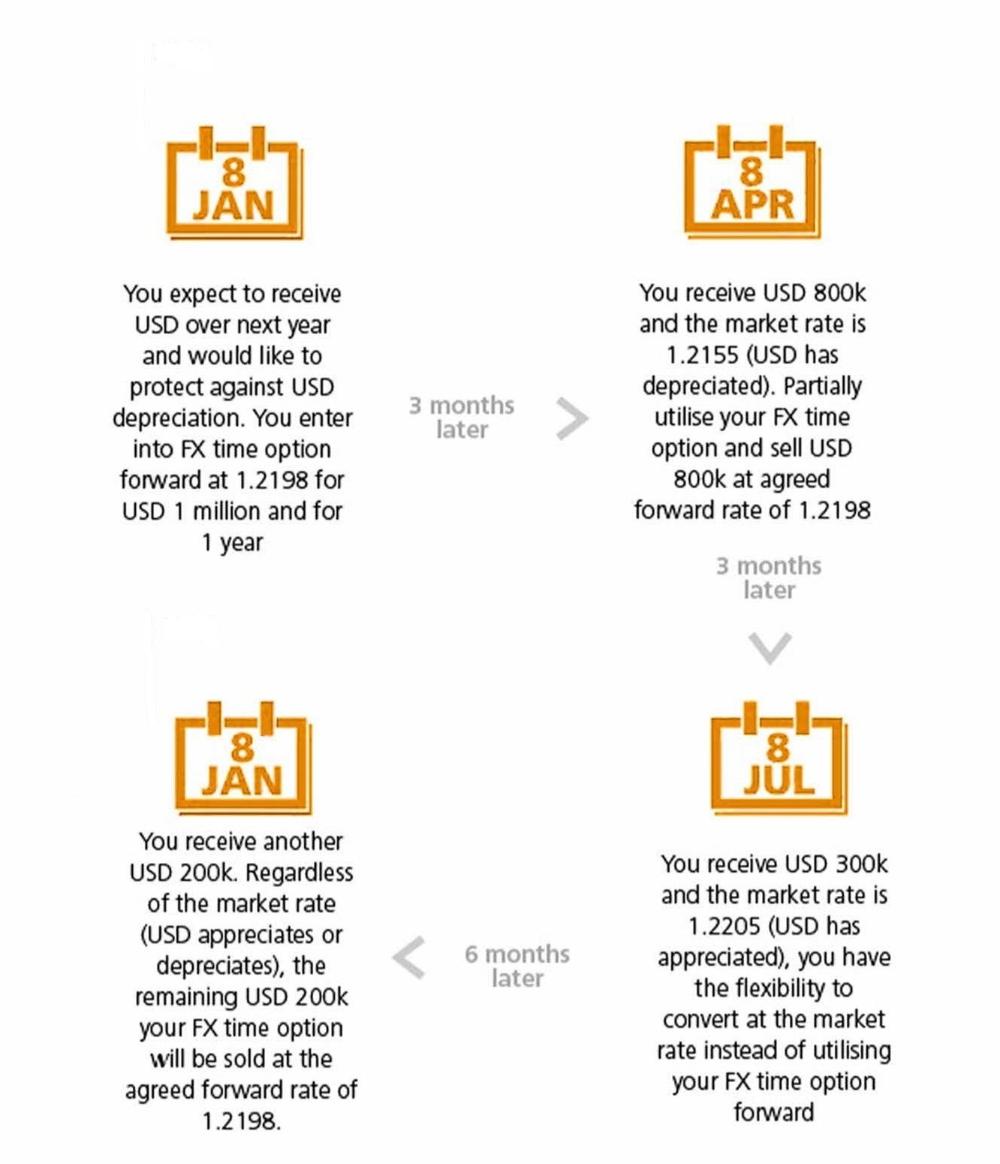 How to Apply
Call us on 400 821 8881 or visit any of our Branches for more details. You may also email us and arrange our Relationship Manager to call you.
Was this information useful?