At a Glance
DBS offers a range of award-winning trade and supply chain finance services to help you enter into new markets, capitalise on existing sales and supply chains, improve key relationships, mitigate risk and optimise your working capital. 
We seek to fully understand your specific needs before crafting customised solutions that leverage our digital leadership in international trade and supply chain finance. 
Co-create your future-ready trade and supply chain finance solution with us today. 
Our award-winning services and solutions allow you to: 
Accelerate your expansion into new and existing markets to drive revenue and market share 
Free up cashflow to reinvest into the business 
Mitigate payment risks for your buyers and sellers 
Provide financing support to your key counterparties to improve relationships 
Fast forward your collections and enhance reconciliation to unlock cash and drive further sales 
Digitalise document handling and supplier onboarding to save cost and improve turnaround times 
Connect via our range of connectivity solutions, including seamless and interoperable online, host-to-host and API solutions 
Products and solutions
Import Services

Our customised import financing solutions will help you free up your cashflow.

Export financing

Improve your cashflow and accelerate your expansion with our comprehensive range of export financing products.

Banker's Guarantee / Standby Letter of Credit

Mitigate payment risks for your buyers or sellers with our banker's guarantees.

Open Account Trade (OAT)

Enhance your cashflow whilst extending payment terms to your key suppliers.

Domestic Draft

Build your business with improved turnaround time and fast access to funds.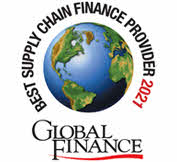 Global Finance
The World's Best Trade and Supply Chain Finance Provider Asia Pacific 2020 (5th consecutive win) 
Best Supply Chain Finance Provider, APAC, 2016 - 2020 
Best Trade Finance Provider, Singapore, 2010 - 2020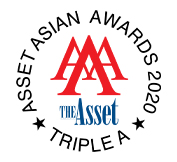 The Asset
Best Trade Finance Provider Singapore 2020 
Best in Treasury & Cash Management, ASEAN, 2020 

Best Service Provider – Transaction Bank, Singapore, 2020 

Best Service Provider – Trade Finance, Singapore, 2020 

Best Service Provider – Supply Chain Finance, Singapore, 2020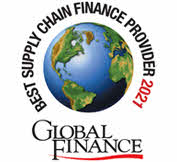 Global Finance
The World's Best Trade and Supply Chain Finance Provider Asia Pacific 2020 (5th consecutive win) 
Best Supply Chain Finance Provider, APAC, 2016 - 2020 
Best Trade Finance Provider, Singapore, 2010 - 2020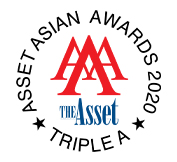 The Asset
Best Trade Finance Provider Singapore 2020 
Best in Treasury & Cash Management, ASEAN, 2020 

Best Service Provider – Transaction Bank, Singapore, 2020 

Best Service Provider – Trade Finance, Singapore, 2020 

Best Service Provider – Supply Chain Finance, Singapore, 2020