Herd immunity ought to be the last chapter of the Covid saga. But are we anywhere near that?
Commentary: Is herd immunity a mirage?

Since the pandemic began last year, the notion of herd immunity has hovered in public and policy discourse. The last chapter of the pandemic ought to be when a large part of the population is immune from developing serious disease symptoms. In the current context, herd immunity is a process where community spread is eliminated through a mix of vaccination and prior exposure to the Covid-19 infection (as both acts generate antibodies).

With vaccination rate picking up in some parts of the world, data is becoming available to establish that substantially vaccinated societies experience sharp drops in infections, hospitalisations, and deaths. Israel is a case in point, with 56% of its population fully vaccinated already. Consequently, it has already made strong progress in those three counts. The US and the UK, also making rapid progress with vaccination, have seen sizeable declines in serious illness and deaths in the past two months, an encouraging sign.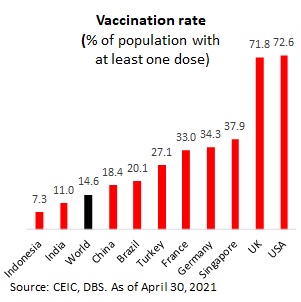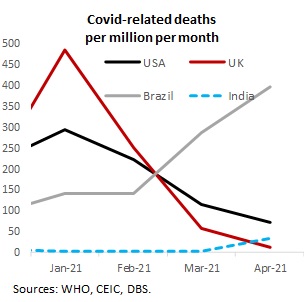 But the road to herd immunity is not nigh. Vaccine hesitancy and repeated emergence of new variants are two immediate concerns. Rumours of side effects, fears of fast-track approval process, and additional misinformation have made a minority of citizens around the world suspicious about the vaccines. Strong public campaigns and incentives are going to be needed to get the sceptical population on board, or countries will see vaccinations begin to plateau.

Cases of fully vaccinated people nonetheless becoming infected and then spreading infections are very rare, but not zero. This raises the troubling question if some of the emerging variants are reducing vaccine efficacy. So far, there is too little data available to resolve this matter, which could well turn out to be an additional, near-term complicating factor on the road to herd immunity.

Also, vaccinations are entirely targeted to the adult population so far. If children are not vaccinated, they will remain a source of infection and spread, unfortunately. It also remains to be seen if vaccine hesitancy manifests in even greater degree when it comes to parents getting their children vaccinated.

Dismayingly, the positive news about vaccine rollout is largely restricted to wealthy economies. Among the world's most populous developing countries, including Brazil, China, India, Indonesia, and Russia, the rate of vaccination (at least one dose) is barely 15%. And now, with India, world's largest vaccine manufacturer, imposing export restrictions due to its worsening pandemic situation, vaccine availability has become even more constrained.

Low rate of vaccination in the developing world is problematic for two reasons. First, without large swaths of the world's population getting vaccinated, Covid-related illness and deaths will continue. Additionally, virus mutations will continue in large numbers in the inadequately vaccinated societies, posing further challenges. Secondly, many developing countries are adjacent to developed ones; even if the latter make progress, short of a complete travel ban between neighbours, the risk of infection spread will remain.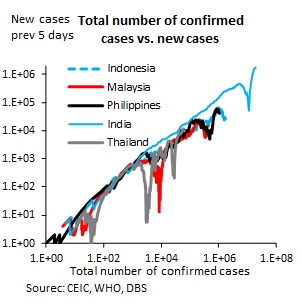 Given the novel nature of the virus and the vaccines, there remains some uncertainty on how long vaccination protection lasts and how much asymptomatic spread can take place even after vaccination. Presently, scientists are suggesting that booster shots may be needed every 9-12 months, but if it turns out that antibodies are waning much earlier than that, that will be another setback in the public health response. Also, the cost of carrying out these vaccination-plus-booster campaigns may prove to be onerous for some developing countries. Given all these possibilities, it is difficult to see global herd immunity being reached this year, or even next.

It may well be the Covid-19 becomes endemic, and the world would have to come to terms with dealing with it like the seasonal flu. For some vulnerable people, serious illness and death may remain risks even as more people get vaccinated. Time will tell.
To read the full report, click here to
Download the PDF
.
Subscribe
here
to receive our economics & macro strategy materials.
To unsubscribe, please click
here
.